MOST POPULAR
Bloom Box
Discover the freshness, affordability and convenience of our daily bloom boxes at an exceptional $35. Complete with complimentary same-day flower delivery services.
Personalise your Gift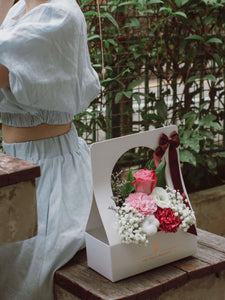 NEW IN
This Graduation Season
Celebrate your achievement in full bloom with our exquisite graduation flowers, graduate!
Shop now
SEASONAL SPECIAL
This Holiday Season
Elevate your festive spirit and secure your favorite seasonal treasures ahead of time. Get ready to unwrap the magic of the holiday season early with preorders starting in Mid October.
MOST POPULAR
Bloom Box of the Week
Carefully curated for fuss-free convenience, our arrangements bring joy and elegance to your friends and family from just $35.
Whether you need a delightful gift for a loved one or a stunning centerpiece for your home or office, our Bloom Box of the Week is designed for easy, on-the-go carry.
Shop Now
MOST VALUE FOR MONEY
Vase Wrap
This stunning arrangement features vibrant pink hydrangea blooms, complemented by lush eucalyptus foliage and delicate eustoma flowers.
Shop Now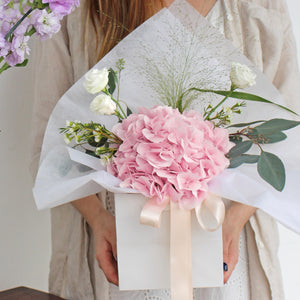 INSTAGRAM'S FAVOURITE
Preserved Bloom Box
Preserved flower are elegant and long-lasting floral arrangements that feature real flowers that have been carefully treated to maintain their beauty for an extended period.
These boxes are a popular choice for gifts and decor due to their ability to retain their vibrant colors and natural appearance without the need for water or maintenance.
Shop Now
For that special someone
Flower Cake Bloom Box
Consists 12-15 Roses and filler flowers. Indulge in the sweet elegance of our Round Bloom Box.
A delightful floral arrangement that doubles as a visual treat reminiscent of a delectable cake. Dressed in charming pink and white tones, this floral confection is a feast for the eyes.
28cm (W) x 25cm (H)
SHOP NOW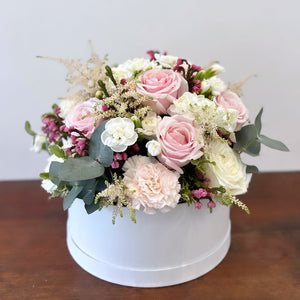 IN SEASON
Santa Bear Box
Santa Bear Bloom Box includes preserved and dried flowers a cute little Santa hat, Pine cone, Cotton and Christmas Foliage 
Shop Now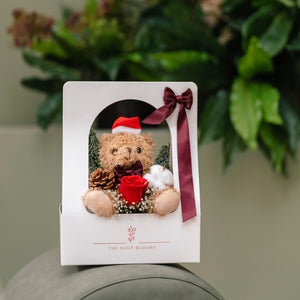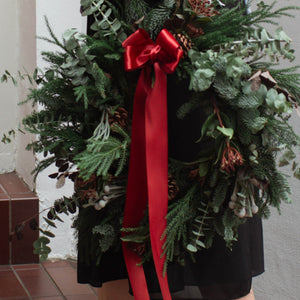 SEASON'S SPECIAL
Christmas Wreath
Tis the season for gifting! The festive season of Christmas here once again to perk up everyone's spirits and spread love and joy all around us.
PREORDER NOW
Frequently Asked Questions About Same Day Flower Delivery In Singapore